Architectural lighting by video mapping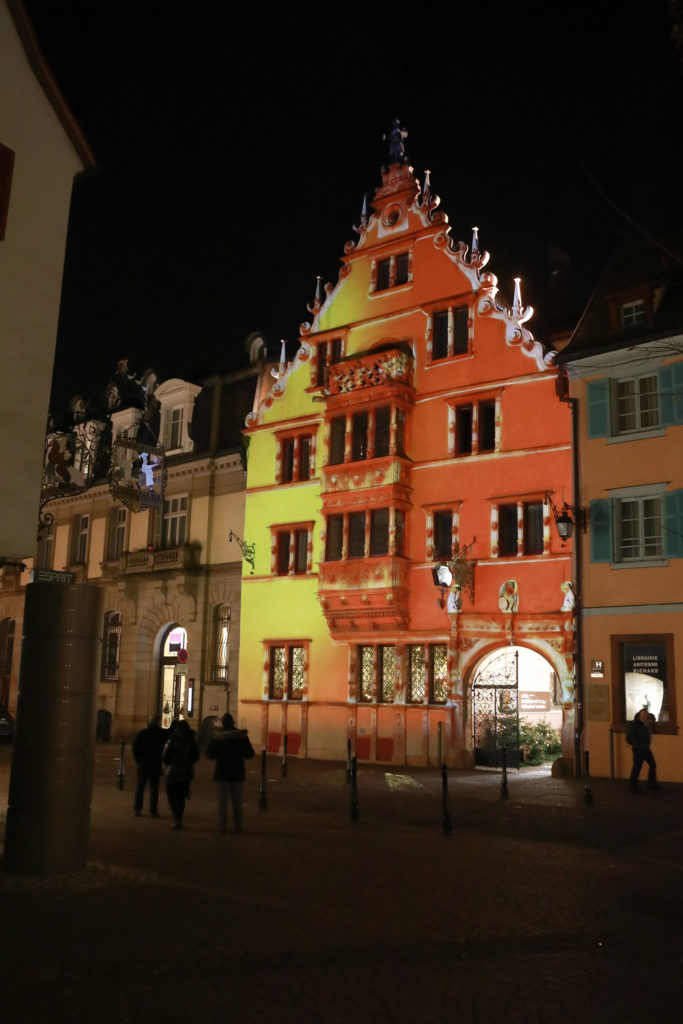 Precise and efficient exterior lighting for buildings and structures using video mapping technology
Video mapping or architectural projection allows for precise and efficient architectural lighting of buildings.
Indeed, this projection technique is used to precisely illuminate the surface of an architecture. Thanks to video mapping, it is possible to recreate classic architectural lighting, with more flexibility in the ambiances obtained and less light pollution.
Thus, the surface of the building can be illuminated, without illuminating areas that should not be illuminated, such as windows or neighbouring buildings. With the video mapping technique, the lighting is only done on the façade of the building, without illuminating the interior.
The implementation of this technology also offers simplicity of installation, with fewer administrative procedures for the municipalities (see below). The lighting is adapted according to the angle from which the spotlight is placed in order to obtain a homogeneous effect.
The advantages of architectural lighting
by video mapping
Easy installation
No VRD

Dynamic or static mode
or static mode
Scalable
Remote control and maintenance

Less light pollution
Why is video mapping architectural lighting more effective?
Architectural lighting requires the use ofspecific equipment to project light effects on architectural structures, in order to reproduce classic architectural lighting while avoiding its constraints.
You can use an outdoor mapping projector created by Concept Light to carry out an architectural lighting project. It allows light to be projected onto curved or raised surfaces, thanks to a complex geometry technique and a study carried out by our professionals.
Our projectors are protected by a casing specifically designed to install them outside and protect them.
We also regularly use the MEDIA TOWER, an evolving urban furniture, which is also a Concept Light product in our lighting projects. This evolving street furniture can be used permanently or for temporary events.
Our products allow for projection on a façade, while resisting bad weather, such as rain, snow or wind.
Our projectors are used for architectural lighting as they are able to project a high quality image and cover large areas.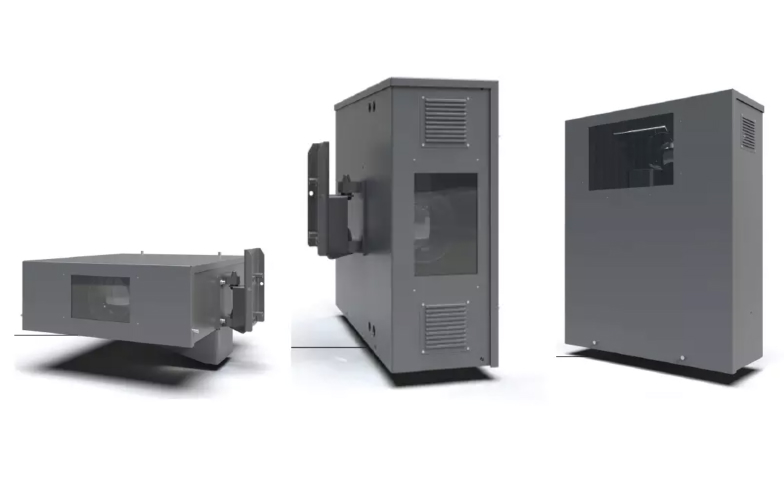 The choice of equipment depends on the needs of the project and the conditions of the projections. Concept Light's lighting experts are qualified to help you choose the right equipment based on the characteristics of the space to be projected and the type of projection desired.
Architectural lighting by video mapping: less road works (VRD) and fewer constraints for listed buildings
Video mapping has many advantages, both economically and technically. It is important to emphasise that the price of lighting with our mapping solution is competitive with that of conventional architectural lighting.
This is due in particular to the fact that it allows architectural lighting to be reproduced without any work constraints. In fact, unlike traditional methods of lighting facades or monuments, it does not involve any roadworks or transformation of the buildings. This makes it possible to preserve the surface of the building or object being illuminated.
Furthermore, when work is to be carried out on the façade of a listed monument, in the vicinity of such a monument or in any other protected area, a request for authorisation must be made to the Architectes des Bâtiments de France.
Mapping makes it possible to avoid this constraint, as no work on the façade is necessary to illuminate the building.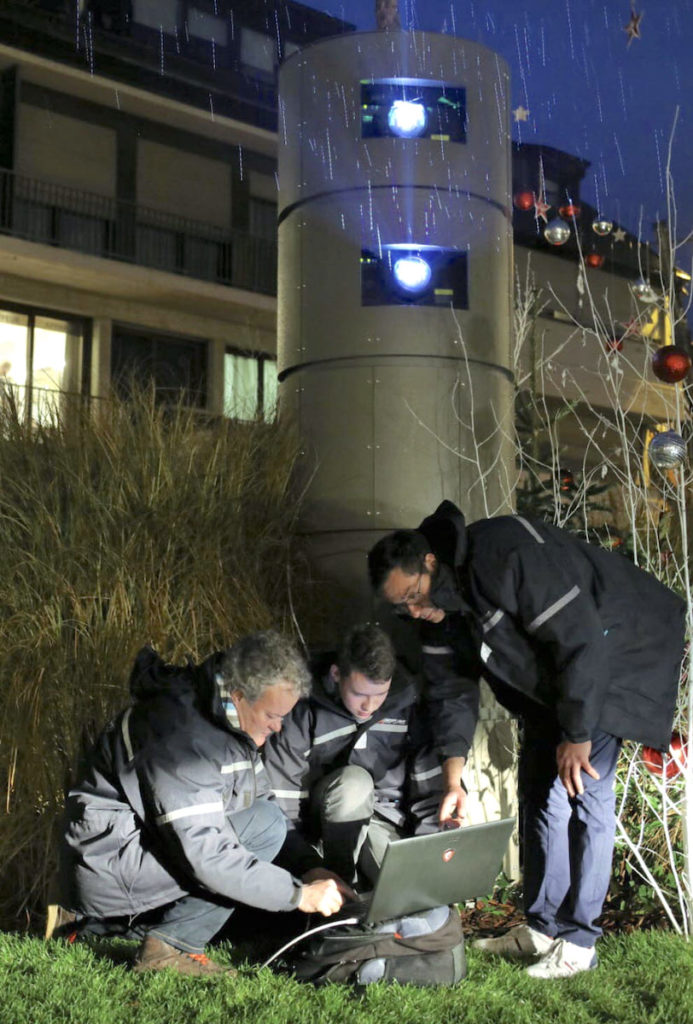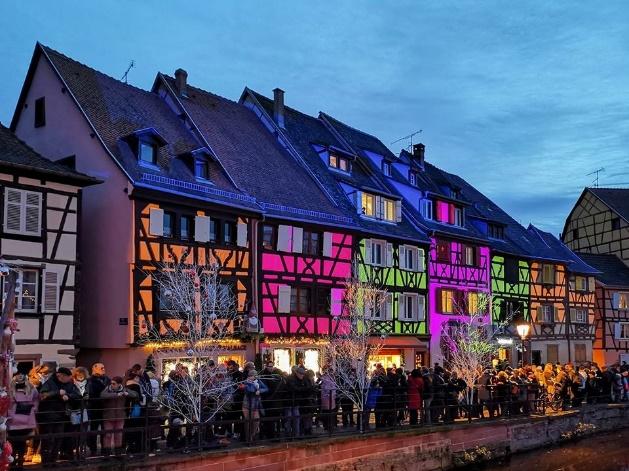 Tourist promotion: bring buildings to life
to attract attention
The lighting of buildings is an essential element in attracting the attention of passers-by and enhancing the value of a town's heritage. It makes these monuments more attractive, especially at night.
Lighting can also make certain parts of a building more aesthetically pleasing by playing with the materials and creating a particular atmosphere to highlight certain architectural details.
The tourist value of a city is also enhanced by thelighting of statues ormonuments, in order to highlight historical sites or emblematic places in the city.
Lighting is a key element of design and contributes greatly to the overall aesthetics of an architecture.
Our lighting techniques can effectively highlight a city's cultural and architectural heritage.
We can also use our technology for tourist attractions, parks, museums or shopping centres.
It can also be used for a temporary event, such as a festival, sports event, opening ceremony, or for advertising purposes, creating modern and dynamic decorations.
We also offer immersive video mapping, creating animation and interaction through a range of audiovisual solutions.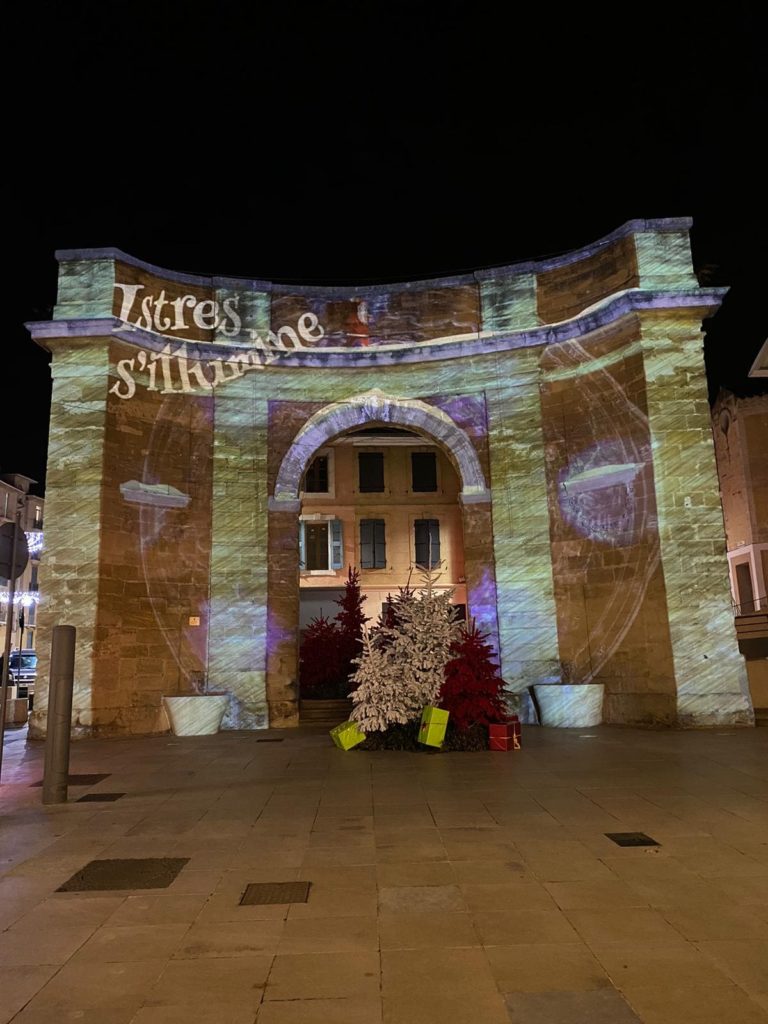 Our architectural lighting solutions allow
to drastically reduce light pollution
Our architectural lighting solutions use a projector without light dispersion, thus allowing a considerable reduction in light pollution.
This is because our floodlights only illuminate the areas where light is precisely needed, without illuminating areas that should not be illuminated. This means that only the outer surface of a building can be illuminated, without illuminating the interior.
This lighting without light scattering allows for an optimal appearance compared to conventional architectural lighting. In the case of conventional architectural lighting, it is impossible to illuminate a building without light dispersion, as this type of lighting does not allow the same precision as our solutions.
Examples of architectural lighting projects