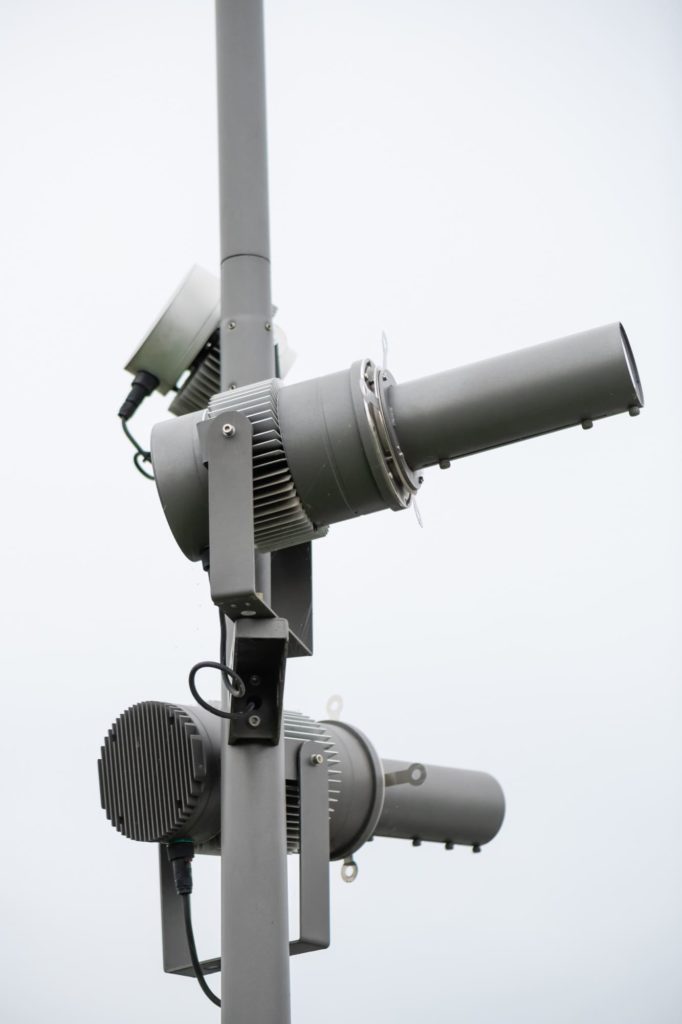 GOBO Floodlight
The GOBO CL PROFILE LED floodlight is an ideal choice for outdoor architectural lighting projects. This outdoor waterproof LED architectural GOBO floodlight allows for image projection, text projection, GOBO or framing with up to 8 framing knives for complex shapes.
It is equipped with a very high efficiency LED for a very low consumption.
GOBO LED technology in your image
In order to facilitate the use of this technology and to give free rein to your expression, we accompany you on your projects.

+ Ecological

+ Economical

+ Respectful of biodiversity
How to enhance architecture
while preserving the starry sky?

One of the advantages of the GOBO technology or image projection is to be able to frame the light so that it is only concentrated on the building to be
highlighted.
This is a technology that Concept Light has mastered for many years, and we remain the market leader in outdoor lighting.
The lighting via GOBO LED technology, CL PROFILE meets the requirements of the "Dark-Sky" because there is no light spill polluting the night sky.
The CL PROFILE LED image projector is also a framing projector and is the only projector on the market that can accept up to 8 knives to frame complex shapes and limit light pollution.