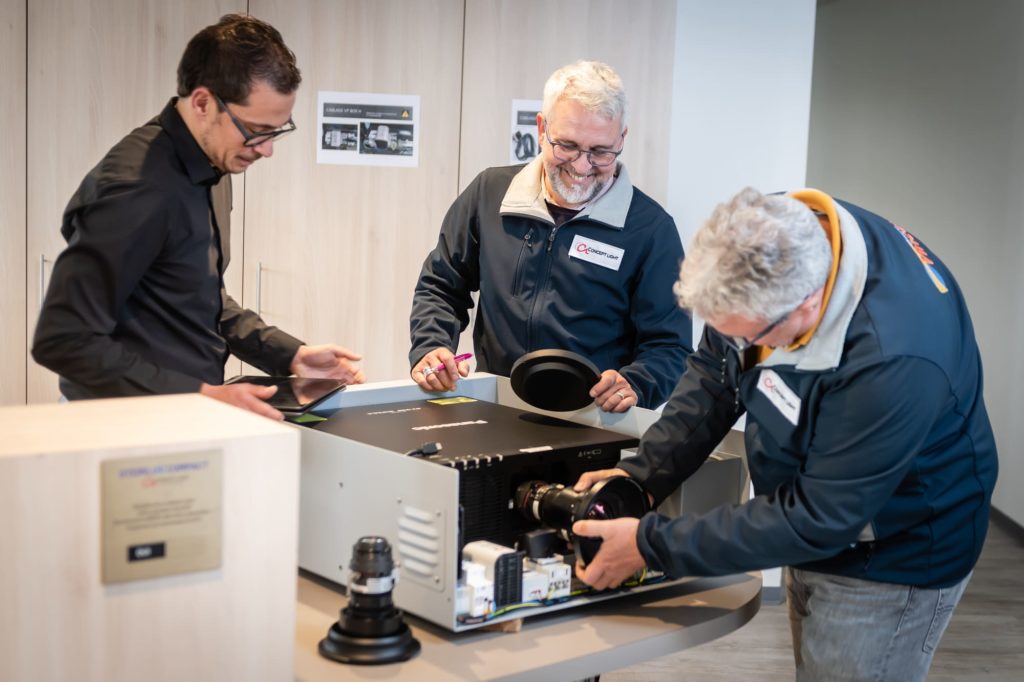 Design office: we are at your side!
Concept Light's design office, made up of qualified technicians and engineers, provides you with all its skills and expertise in the design and implementation of your projects, whether in lighting, sound, audiovisual or automation.
Advice, support, on-site monitoring and breakdown assistance are all part of Concept Light's services. Joint development of your specifications, permanent innovation, integration of technical standards, Concept Light ensures that you are one step ahead in terms of technology for your customised productions.
Dynamic control and commissioning
We offer a variety of services to help our customers achieve the ideal configuration and ease of use of their luminaires. Especially when dynamic light variations are required or when various lighting scenarios have to be programmed and/or controlled.