Manufacturer of customised lighting
solutions since 1994

In addition to the sale of technical lighting, architectural lighting, indoor and outdoor lighting, we offer mounting, wiring and programming solutions as well as the development and manufacture of locksmith parts and custom-made lighting. This ranges from aluminium profiles or custom-made LED ribbons to technical lighting, decorative suspension and chandeliers for your lighting projects.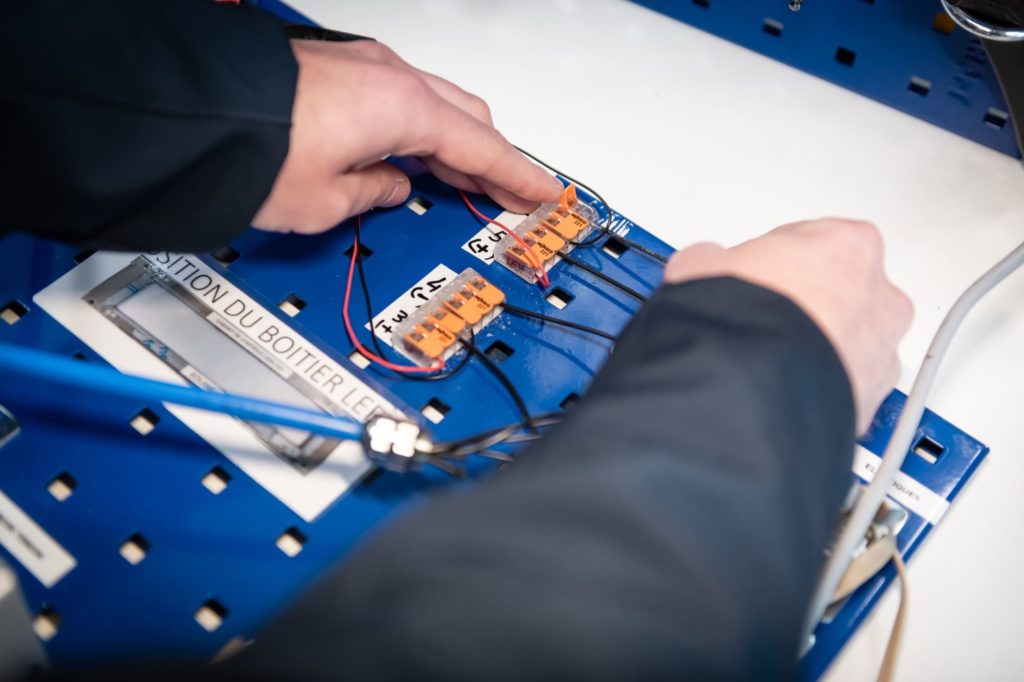 Customised cabling
Our products are delivered with a standard cable length. We are aware that operational constraints on site can sometimes be tricky. That is why we offer our customers the option of ordering their equipment with the appropriate cable length to meet the project requirements.
Quality luminaires with high performance thanks to heat dissipation.
We carefully design the thermal dissipation of our visible and invisible LED floodlights to optimise their performance and longevity. This thermal performance guarantees low energy consumption for maximum power output. Each luminaire is subjected to controls throughout our process. We guarantee the quality of our products through our integrated QSE management system.
Finally, we carefully select our partners in order to remain faithful to our eco-responsible approach.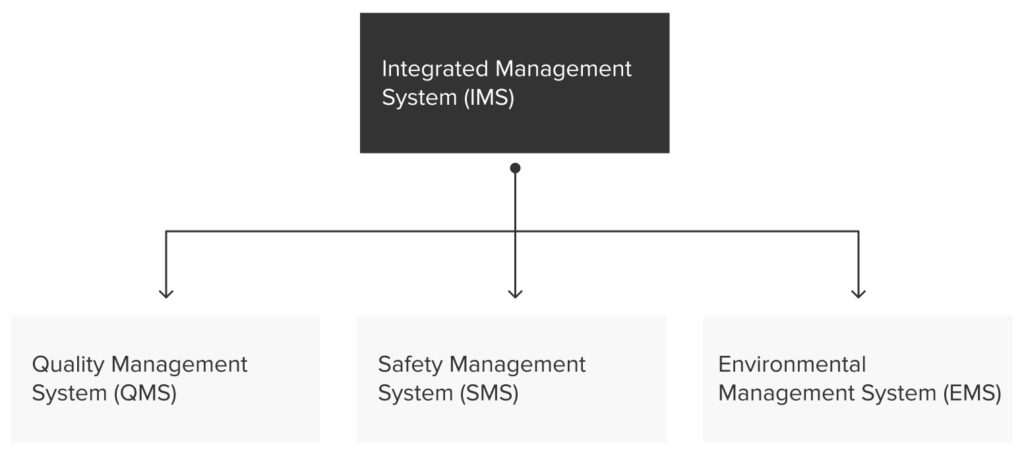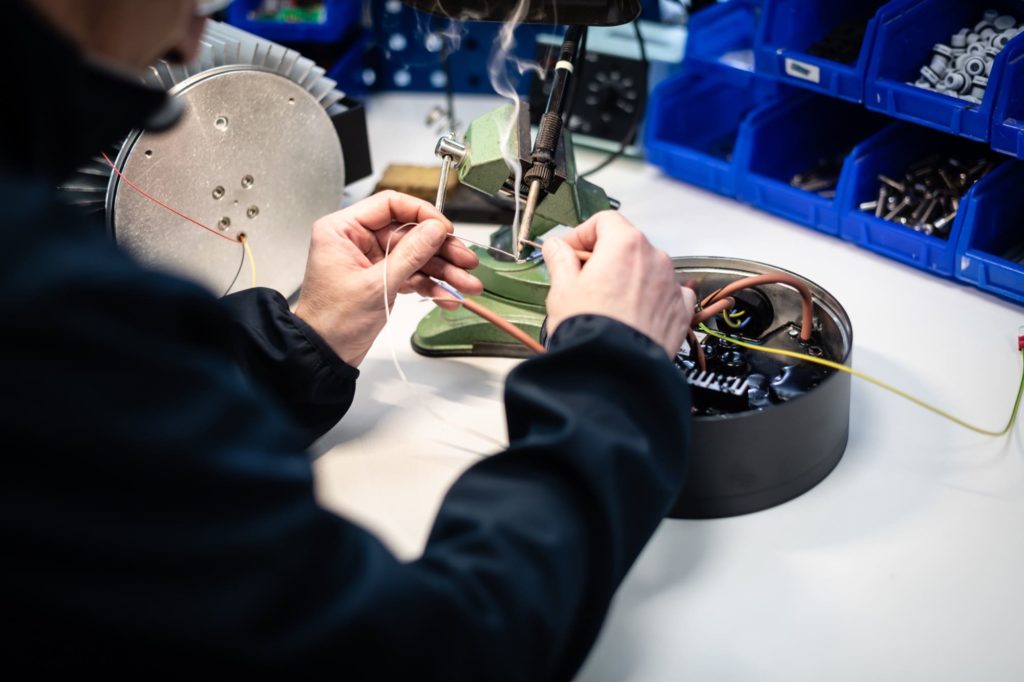 After-sales service and guarantees
Our products are covered by the European lighting industry's standard 2-year warranty. This warranty can be extended to 5 years on request. The warranty covers all defects related to design, manufacture or non-conformity of components. However, it does not cover improper handling, installation or use of the product.
Our commitment

Offering manufacturing
to quality

A technique ahead of its time
at your service

Being a force for innovation
Example of our achievements
Crypt luminaire, case study of a custom installation.