Nordic Aluminium track lighting system
Official Nordic Aluminium track distributors: all products in stock
The Nordic Aluminium track system is a versatile and flexible lighting system that offers a stylish solution for lighting any space, be it commercial, residential or office.
As an official distributor of Nordic Aluminium tracks, Concept Light offers its customers a wide range of products, all of which are available from stock to meet your needs.
We offer a variety of Nordic Aluminium tracks, which can be either recessed or exposed.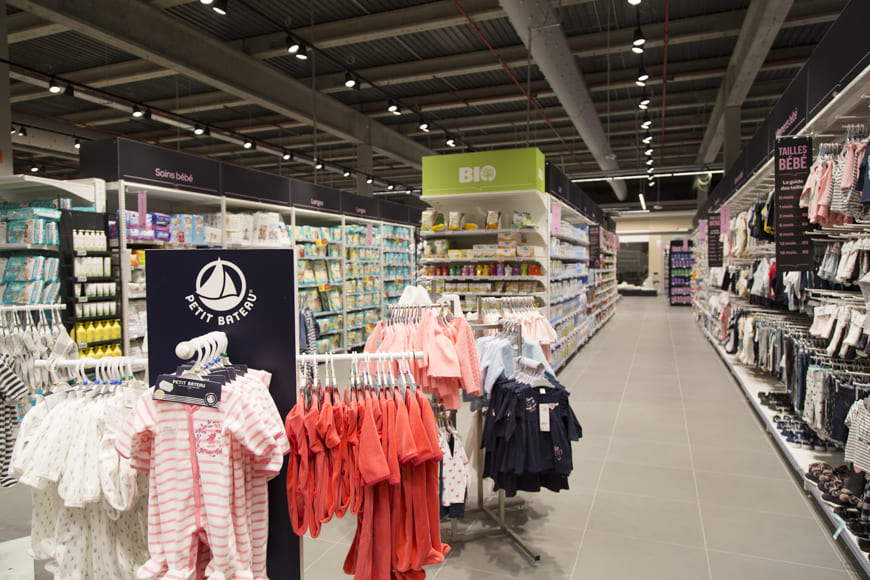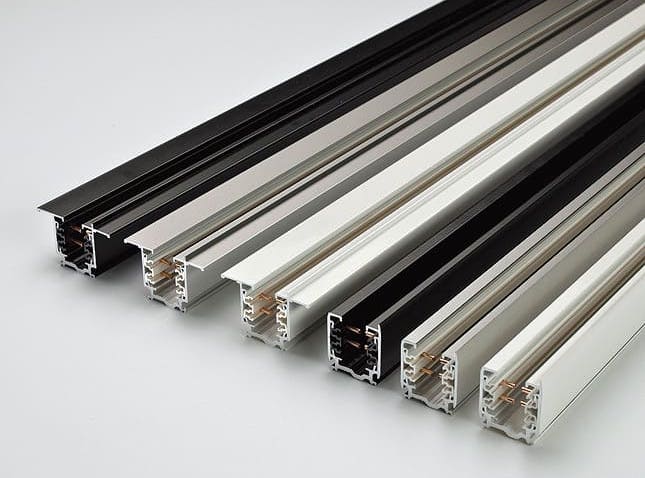 Nordic rails are available in different colours to match the style of the interior, in black, grey or white.
The modular structure of the rail system makes it easy to expand and adapt as needed. We use reliable connectors (T, L, or X) to allow quick and easy installation, saving money.
The tracks can be surface mounted or recessed into the ceiling. It is also possible to suspend the tracks, using suspension kits which we also have in stock.
Various areas of application for Nordic Aluminium track
Commercial lighting
Nordic Aluminium track lighting is commonly used for commercial lighting, such as shop, retail and restaurant lighting.
Their sleek design allows for a subtle enhancement of products and spaces, while offering great flexibility in the adjustment of the lighting.
Public and institutional lighting
Nordic Aluminium track lighting is also suitable for public and institutional use. For example, for lighting museums, public buildings and airports.
Their elegant design allows for the enhancement of works of art in museums, while at the same time providing functional lighting for the users of the buildings.
Professional lighting
Nordic Aluminium track lighting is also an ideal choice for professional lighting. Whether for office lighting or industrial environments.
They allow adjustment of the lighting to provide working comfort for employees, effectively illuminating work areas.
Nordic Aluminium track lighting with up to 3 strikes
We offer different ranges of Nordic Aluminium track lighting from 1 to 3 strikes.
The GLOBAL Trac Base is a compact and elegant single phase track. This track is light to handle, easy and quick to install. It is designed for locations where the discreet appearance of the track is most useful: homes, shop windows and exhibition structures.
The GLOBAL Trac Pro is a three phase track lighting system. It is a quality choice for professionals and luminaire manufacturers. The high load capacity of this track system and the circuit specific control option allow it to be used in a variety of large spaces.
We also offer the GLOBAL Trac Pulse Control range, which is a track lighting system that includes both a normal input voltage and wires to transmit a control signal to the luminaires. This allows intelligent control systems to be used without a central unit.
DALI, DMX, LON and EIB are the most common standards. This allows dynamic lighting to be created according to the situation and requirements. Luminaires can be switched on and off, lit or dimmed flexibly as separate groups. This saves energy by switching lights on individually or in groups only when necessary.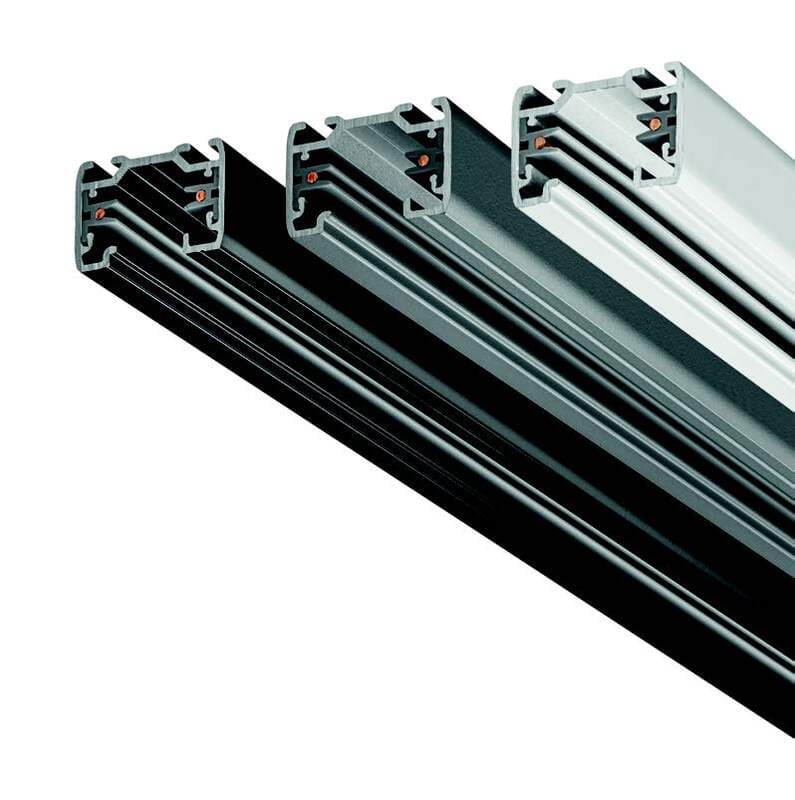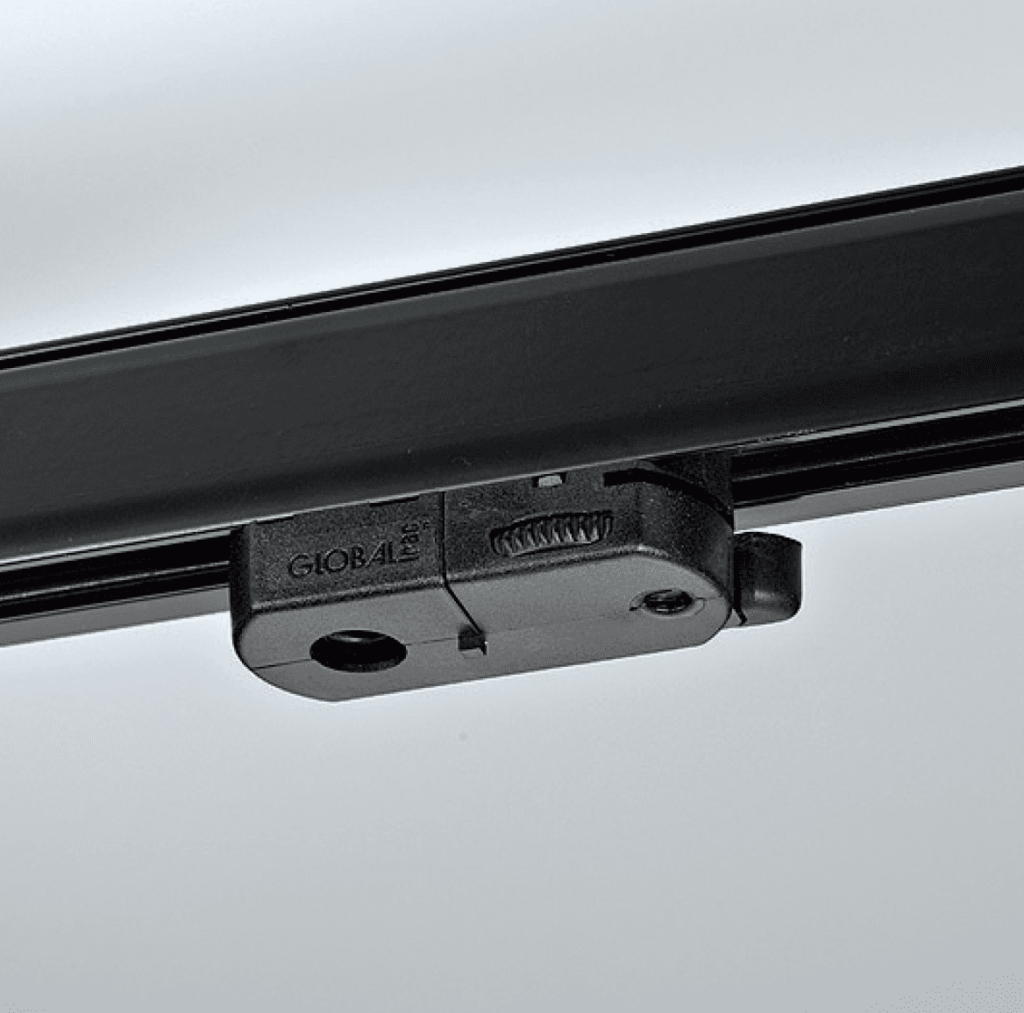 Our adapters to install the majority of spotlights and floodlights on the market on the track
Our Nordic Aluminium light rails are compatible with most spotlights and floodlights on the market, thanks to a wide range of adapters that we also have in stock. These adapters fit directly onto the track to allow the spotlights or lights to be attached.
These adapters are easy to install and offer great stability to keep your spotlights and floodlights in place on the track.
In addition, their discreet and elegant design blends in perfectly with the sleek aesthetics of our Nordic Aluminium track lighting.
This allows you to customise your lighting by choosing the spotlights and floodlights that best suit your needs, while enjoying the flexibility and ease of use offered by our track system.
If you have any questions about our adapters or compatibility with your spotlight or floodlight model, please contact us. We will be happy to help you find the best solution for your lighting needs.